Converting Kilos To Better Design

Ok, so everyone's used a 'convert this to that' website. And you will know that the design is usually uninspired, just an excel-esque table entry with some very non engaging text.
You could argue that these sites get the job done without needing a little more aesthetic consideration, and I'd probably agree. However it was refreshing to see one of these the other day where someone has clearly put at least a little thought into the way it looks, not just the way it converts.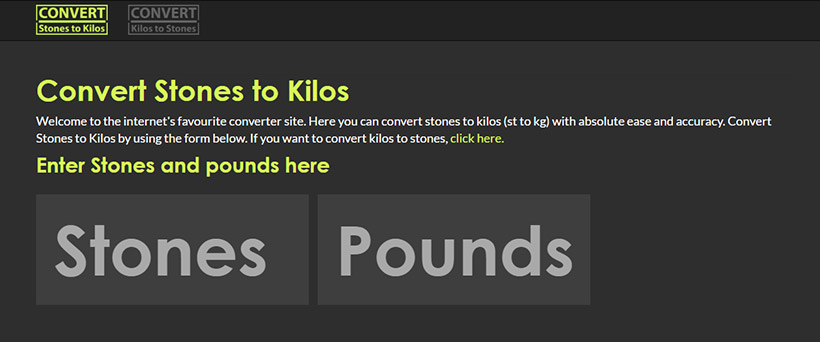 If you'd like to see it in action just go here.